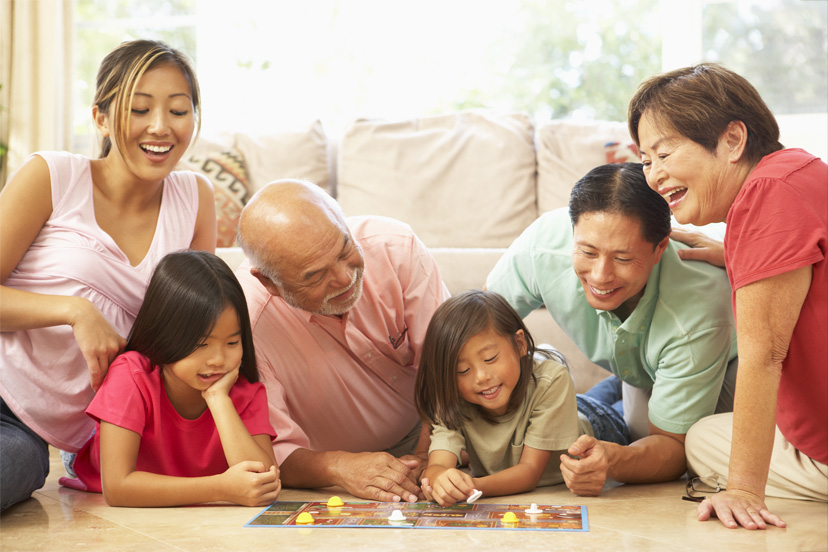 Every day of our lives presents us with a new experience, challenge or accomplishment. As we strive to create a positive and stable future for ourselves and our family we must remember to plan for the unexpected. A fact of life is that accidents happen when they are least expected; health issues, life threatening accidents or an untimely passing of a loved one can cause financial hardship for any individual or family. If your well-being is compromised in a critical accident, your financial recovery can be even more difficult than the burden of your physical recovery. Life Insurance, Accident Medical Insurance, or Health Insurance can help you along the way.
Paramount Direct's Life, Accident and Health Care Insurance plans can help you prepare for future financial outlays due to accidents or unexpected health problems. Since recovery can be expensive, our various insurance plans will fulfil your financial needs in order to make sure you're prepared in the near and distant future.
The future begins tomorrow and tomorrow brings many uncertainties. So plan it out and be prepared!
Very few insurance plans give extensive protection to older individuals. Even fewer insurance companies give hassle-free enrolment for people who need the protection the most.
What with all the red tape one must go through before he or she can be insured — complicated medical examinations, complex health questions to answer, proof of insurability to present — Wouldn't it relieve you to know that Paramount Direct has tailored insurance plans that specifically seek to avoid these inconveniences?
Paramount Direct's Life, Accidental Death, Health and Medical Insurance Plans are designed to give protection to individuals aged between 20 to 75 years old, who find it difficult to get insurance in their critical moments. Without complicated medical examinations and complex health questions to answer, we will protect you.
Because with Paramount Direct, you, your parents' and grandparents' welfare and protection are our priority!
Our Guaranteed Life Plan provides individuals aged 40 to 75 years old with Life benefits until their prime age of 100 and Accidental Death benefit until they reach 80. The Life Benefit is paid upon the death of the insured due to natural causes while the Accidental Death Benefit, is paid when death is due to an accident. The premium remains constant and is set at time of purchase that it builds cash values over the years. The Guaranteed Life Plan, as a whole life policy, matures at age 100. It means that if the insured is still alive, he or she receives an amount equal to the death benefit less any outstanding loans. This plan is payable until age 85.
If, however, you don't feel like paying for your premiums after a long time, we have yet another life and accidental death insurance plan specifically designed with you in mind.
Our Golden Life Advantage is similar to the Guaranteed Life Plan, possessing the same reliable and effective Life and Accidental Death benefits, but payable in only 10 years.
Did you know that when you or your loved ones were confined in the hospital, you can receive cash and not be laden with debts?
Our PrimeCARE Cash Plan is a hospital income program for clients 50 to 75 years old which pays you a fixed amount of cash benefit should you be confined in a hospital for illnesses or injuries. Payment and coverage is up to age 80. It pays daily cash benefit while an insured is confined in a hospital or ICU. It is paid as stipulated in the contract, regardless of the actual expenses incurred. A lump sum surgical benefit is given for every covered surgery.
Premium HealthCare Plus Plan, on the other hand, is a hospitalization plan for clients 50 to 74 years old. Works similarly like the PrimeCARE Cash Plan but provides more value with its Convalescence Benefit, if and when you were hospitalized for more than 30 days.
HealthCARE Cash Plan is a hospitalization plan for clients 20 to 50 years old. It is a plan with a 10-year payment period with free 10-year extended coverage. This provides fixed cash benefits based on the plan chosen at the time of enrolment. Coverage may be Individual, Joint (individual and spouse), or Family (individual, spouse and all children).
Hospital Income Benefit Plan is purely a hospitalization plan for clients 20 to 64 years old. Coverage and payment period lasts up to age 70. This provides fixed cash benefits based on the plan chosen at the time of enrolment. Coverage may be Individual, Joint (individual and spouse), or Family (individual, spouse and all children).
Whether due to an accident or a pre-existing health condition, you or a family member might find themselves in need of emergency medical assistance. The last thing you and your family want to think about are the unexpected medical expenses.
Our ER Card is your guarantee for prompt medical treatment in case of an emergency. This is a one-time use emergency card that will cover your emergency medical expenses for up to P10, 000.
The ER Card offers 3 variants (ER Card 400, ER Card 700, and ER Card 1,500 with Unlimited Consultation), which are accepted in more than 300 Med Asia accredited hospitals nationwide.